Slot Nigeria has the best and cheapest phones in the country. Here is a list of slot phones and their price, Just incase you want to buy(It is important to Note that there is 2% margin on slot mobile phone price on slot phones out side Lagos State.). SLOT Systems Limited is the leading retail company for affordable and durable mobile phones, computers, accessories, and various types of Electronics. We consider it necessary to fill up this need in the global information technology sector with emphasis on Africa market.
When it comes to mobile phone retailing in Nigeria, Slot Nigeria is definitely worth mentioning, with over one hundred mobile phone stores located nationwide. Not only that, another remarkable thing about Slot Nigeria is that they sale original Phones at a very cheap rate, probably one of the cheapest amongst its competitors. Here are different Slot branches located allover the country with their contact details.
Slot Addresses and contact details.
Here is a comprehensive list of Slot Phone Shop locations in Nigeria:
HEAD OFFICE
Phone No: +2348034620000 +2348096330985
+2348055499358, +2348055499368
Computer Village Branch
15/19 Ola-Ayeni Street. Ikeja Lagos
Phone No: +2348034620000 +2348096330985
+2348055499358, +2348055499368
OPEBI
NO 19 OPEBI ROAD, AWOSIKA B/STOP IKEJA
08173184153
AIRPORT
MM1, MURTALA MOHAMMED LOCAL AIRPORT.IKEJA-LAGOS .09029439653
Unilag Branch
Suite 2, 2001 Cafeteria, New Hall Shopping Complex,
New Hall Bus-Stop,
University Of Lagos, Akoka Yaba.
Lagos – State.
Phone No: 08100408549, 08055499411.
Apapa Branch
95, Kofo Abayomi street, Opp. Ceaser's Palace, Apapa Wharf.
Lagos – State.
Phone: 08055499364
Apapa Branch2
3, Caulcrick road, off Kofo Abayomi, Apapa, Lagos state.
Phone No: 234-7058791005, 234-7058791027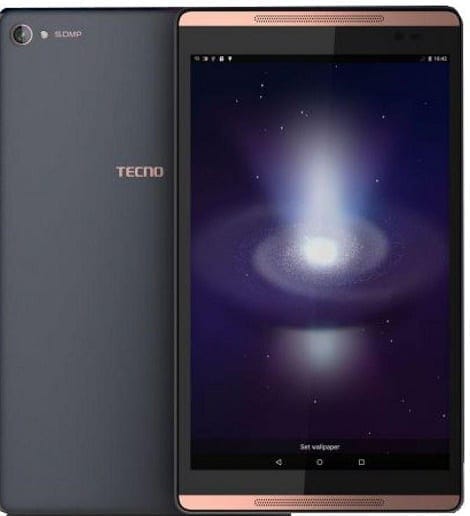 Victoria Island Branch
13A, Saka Tinubu Street.
Victoria Island, Lagos
Phone No:08055499376
1296, Akin Adesola Street, VI-Lagos.
Phone: 08070592024
SURULERE
67 ADENIRAN OGUNSANYA STREET
SURULERE
08191595440; 08055499365.
IKEJA CITY MALL
ALAUSA IKEJA
08052506989
Oshodi Branch
THE NIGERIAN ARMY ARENA
Arena Complex, Shop C5, 01, 02, 19 & 20
Bolade bus-stop, oshodi
Lagos
Phone No: 08055499410, 08169313791
FESTAC
51 road, 512 junction, festac town lagos
07031543570, 08190409086 ;08055499416 08055499417.
GSM Village Branch
Block A, Shop 2 Airport Bus-stop.
Phone No: 07028415477; 08055499378
Abuja Branch
Suite C16/17 New Bannex Plaza
Aminu Kano crescent
Wuse 2. Abuja
Phone No: 08055699617
Abuja Branch 2
466, Ahmadu Bello Way, Beside Eddy-Vic Hotel
Abuja.
Tel: 08056293012, 08056293013
Porthacourt Branch 1
Nextime Trading Coy,
Sani abacha Rd,
Tel: 08055499425, 08055499427.
Porthacourt Branch 2
178 Aba Rd, Opp Stanbic IBTC,
Areta Plaza.
Tel: 08055499426, 08055499425
Porthacourt Branch 3
17, RUMUOBIAKANI TRANS-AMADI, BESIDE CHICKEN REPUBLIC.PH. 08112662115,08112662116
ABEOKUTA BRANCH
19 Lalubu road
Oke-ilewo
Abeokuta, ogun state
08191432299, 08055499400, 08055499401
IBADAN
No, 121 Iwo Road,
Abayomi B/Stop, Simisola House Ibadan.
Tel: 08112193965
EKET
68, Eket Oron road
Eket, Akwa-Ibom State
07042774461; 08055499414 ; 08055499415.
UYO
Plot 69, line A
NDDC road, Ewet Housing Estate
Uyo
08191846151, 08055499406 08055499406 ; 08055499407
Akure Branch
33, Oyemekun Road Opposite Wema Bank, Akure
Ondo – State
08168117322, 0805499404,
CALABAR
18 Ndidem Usiang iso
besides Lions club park
Calabar
08191846150, 08055499408, 08055499409
ILORIN 1
27 MURTALA MUHAMMED WAY
09093140448
ILORIN 2
183, Ibrahim Taiwo Road, Ilorin
09093140449
LEKKI
A5 & A6 CHERUB MALL
BEFORE CHEVRON ROUNDABOUT
OPP ALPHA BEACH BUSSTOP
LEKKI
01-8422354,08033913202 ;08055499430 ; 08055499431
LEKKI PHASE 1
10, GABBY ADE STREET, ADEMIRALTY WAY. LEKKI
08028651477, 08129990618
SANGO OTA
56, IDI IROKO ROAD
SANGO OTTA,
OGUN STATE
08055499402, 08055499403
IFE BRANCH
NO, 35 IFE ILE-SHA ROAD
OPP. DAMILAC FILLING STATION
MAYFAIR ILE–IFE
PHONE: 08055499422, 07044034832; 08055499423
OSOGBO BRANCH
PLOT 2 AYEDUN ESTATE GBONGAN ROAD,
BESIDE FORMER ACCESS BANK BUILDING,
OSOGBO, OSUN STATE.
TEL: 08055499435, 08055499436
WARRI BRANCH
NO.7 AIRPORT ROAD, WARRI.
08055499420, 08055499421
KANO BRANCH
NO 2 ZARIA RD
GYADIGY GYADI /JAOJI
Slot Mobile Phones Nigeria Customer Service
PHONE: 08099355042
ASABA BRANCH
287 NNEBUISI ROAD
ASABA, DELTA STATE
PHONE: 08033290957, 08055495157, 08055495195
MARINA BRANCH
51/52 MARINA ROAD
PHONE: 08053976088, 08052057451
LAGOS ISLAND
ADO EKITI
ADEBAYO ESTATE, FORMER EKSU HEALTH CENTREBESIDE ENERGY PETROL STATION ADEBAYO ROAD.
PHONE: 08079856807, 08079857094
ENUGU BRANCH
44 Opkara Avenue, Enugu North L.G.A Enugu.
PHONE: 08079857157, 08079857135
IKORODU BRANCH
75, Lagos Road, Ikorodu, Lagos State.
Phone: 08072990187, 08072990188
BENIN BRANCH
89, Ekenwan Road, Beside UBA, Benin City.
Phone: 08079890491, 08079890492
ALABA BRANCH
127, OLOJO DRIVE, OJO ROAD
ALABA INT'L, OJO.
Phone:08070592025
ABA BRANCH
120A Aba Owerri Road, Beside Keystone Bank,
Slot Mobile Phones Nigeria
Opposite Abia State Polytechnic
08056293010, 08056293011
OWERRI BRANCH
68 Wetheral Road, Ikenegbu Junction, Owerri
08111798963
Slot Mobile Phones Nigeria Phone
That was all we could gather, we hope you find the list helpful enough. Don't hesitate to share the article with your friends, it could your own way showing appreciation, you can use any of the share buttons provided below.
Does the price in your area differ largely with the ones we have listed here, tell us about it using the comments section and also state your state or location in the comment.
Slot Mobile Phones Nigeria Latest
Recommended: